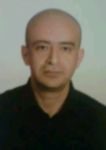 Tarik
Abozar Almilly Kirdy
مدير مشروع استشاري

at

التطوير للاستشارات الهندسية
Other
Specialties
senior civil engineer

Resident Engineer

Project Manager

technical manager

Quality Assurance
Tarik Abozar Almilly Kirdy's Experience

(17 Years, 3 Months)
مدير مشروع استشاري
at التطوير للاستشارات الهندسية
Location: Other ,
Company Industry: Construction/Civil Engineering
Job Role: Technology/IT
January 2006 - December 2010
the Project is Owned by M/s DAMAC PROPERTIES in Dubai Business bay.

it ia high raised residential building.
Extra years of experience not listed above: None 0 Years, 0 Months
Tarik Abozar Almilly Kirdy's Education
Bachelor's degree / higher diploma
at DAMASCUS University
Location: Damascus, Syria
Completion Date : January 1995

Tarik Abozar Almilly Kirdy's Skills
good acknowldge in structural design coordination with other sections.
Training and Certifications
military Ministry
Duration: 1 year - ( From 1 January 1994 To 1 January 1995 )
Type of Training: Supervisor
Certificate: nil
Memberships
Syrian Engineering Society
Membership/Role: Civil Engineer
Member since: March 1996
---