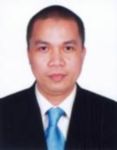 Cesar Gomez
Electronics Technician
Business Automation and Security Systems
Location: United Arab Emirates - Dubai
Education: Diploma
Experience: 22 years, 6 months
Cesar
Gomez
Electronics Technician
at

Business Automation and Security Systems
Dubai, United Arab Emirates
Cesar Gomez's Experience

(22 Years, 9 Months)
September 2011 - Present
at Business Automation and Security Systems
Location: Dubai, United Arab Emirates
Company Industry: Sales
Job Role: Support Services

Troubleshooting and repairs of all security equipments sold by the company.
February 2005 - August 2011
at G-hanzs FZCo.
Location: Dubai, United Arab Emirates , SB 1 R/A 8 Jebel Ali Free Zone
Company Industry: Sales
Job Role: Support Services

Troubleshoot and repair of all G-hanzs products.
Attends to customers' queries via phone or internet.
Process spare parts requested by distributors in other countries.
Visits branches in the Middle East to conduct technical assistance.
April 1994 - May 2003
Electronics Service Technician
at ASCOP Inc.
Location: Philippines
Company Industry: Marketing
Job Role: Customer Service

Responsible in Repairs of all Aiwa AV products, in workshop and on site.
February 1992 - March 1994
Test and Measuring Instrument Technician
at AVESCO Marketing Corp.
Location: Philippines , Quezon City
Company Industry: Installation, Maintenance, and Repair
Job Role: Engineering

Responsible for demo and testing of new Instruments to the end user.
Responsible for repairs and calibration of all Test and MEasuring Instruments sold by Avesco Marketing.
Extra years of experience not listed above: None 0 Years, 0 Months
Extra years of experience not listed above
Cesar Gomez's Education
Diploma
at International Electronics and Technical Institute
Location: Philippines
October 1989

Cesar Gomez's Skills
Windows, MS Office
Level: Intermediate | Last Used: 1 month or less
Languages
English
Level:(Expert) | Experience: More than 10 years